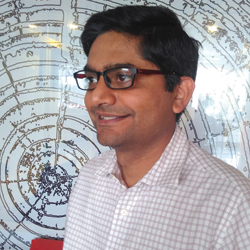 Amit Sharma

Co-founder & Head Operations.
Amit is Co-Founder & CEO and has overall executive responsibility for WebMunky business.
An MBA in Strategy & Finance from MDI, Gurgaon & having more than 16 years of experience in Client Management, General Management and Consulting, Amit has previously played pivotal roles in MNC's like Cognizant, Dabur and iGate. He was the Director-Consulting in Cognizant Business Consulting (CBC) in his last engagement.
Having managed multiple teams and functions, his core competencies lie in supervising complete operations to achieve the business goals, operating profits and cost efficiencies.
An avid reader, Amit enjoys reading almost anything and everything and is also a street food junkie.