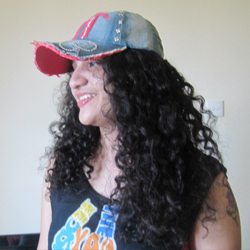 Nikita Shankr

Copywriter
A copywriter has an almost infinite supply of words to choose from, but I approach all my work with three words in mind: simple, believable, compelling. Whether I'm creating a commercial, website,billboard, print campaign, brochure or anything else, those three little words keep me on track and my clients happy.
For a little over a year now, I've worked with boutique agencies, and as a freelance copywriter with my own clients. I've brought new life to Property Developers, and helped the Real Estate Market in South East Asia achieve unprecedented sales results. I've also enjoyed working with a wide range of small clients, showing them that small budgets are no barrier to big ideas.
I can help you take a fresh look at web or print copy that's driving you crazy. I can dive in deep and develop a multimedia, VO scripts,integrated campaign from strategy to execution. Or I can help you out with anything in between.
I'm very passionate about my iPod, e-reader and travelling.