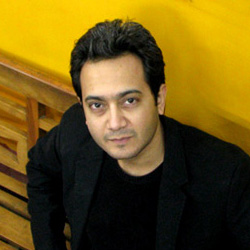 Puneet Sakhuja

Founder/ Creative Director
Founder and Creative Director of the concept Named 'WebMunky' - Puneet Sakhuja. WebMunky unites the bestalented in the industry.
Having had 11 years of experience in web designing, and e-learning among the top companies worldwide like, Panasonic, Gillette, Dubai Police, GeekSquad, Best Buy, Dubai International Financial Exchange, Pepsico, and others - the TalenteDirector, created WebMunky to contributexclusively to the web designing and branding industry.
Over the past few years, Puneet has devoted his attention towards 'ME'xperience, informArchitecture, Brandevelopment, and strategiconsultation..